Salam semua...
Hari nie digemparkan dengan berita kematian Steve Jobs dari Apple. Ok berita di bawah nie ambik dari breaking news dari BBC.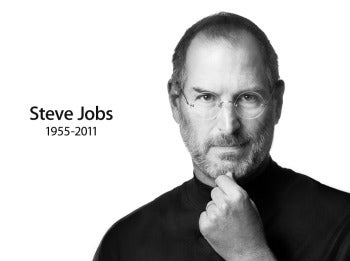 Apple co-founder Steve Jobs dies aged 56
Continue reading the main story
Related Stories

Obituary: Steve Jobs
Former chief executive and co-founder of US techonlogy giant Apple Steve Jobs has died, the company says. He was 56.

"Steve's brilliance, passion and energy were the source of countless innovations that enrich and improve all of our lives. The world is immeasurably better because of Steve," Apple said.

Jobs announced he was suffering from pancreatic cancer in 2004.

His death came a day after Apple unveiled the new iPhone 4S at its headquarters in California.
Baru cadang-cadang nak beli iPhone... hehehe... moga kecemerlangan Apple akan berterusan..